You can buy the Xbox Gift Card from here. To redeem the voucher code, please follow the below steps:
1. Visit the "Microsoft Redeem Page" here and log in to your account.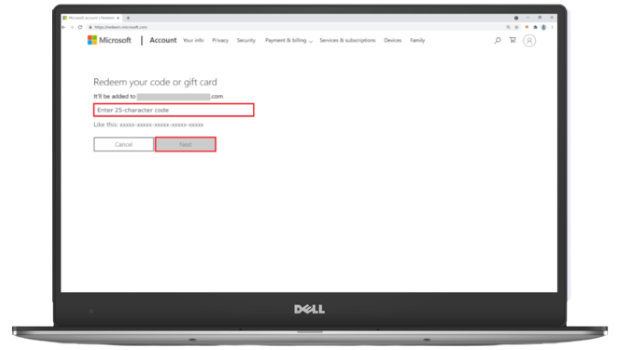 2. Enter the "Voucher Code" in the box highlighted in red and then click on the "Next" button.
Other ways to redeem the Xbox Gift Card voucher code can be seen here.